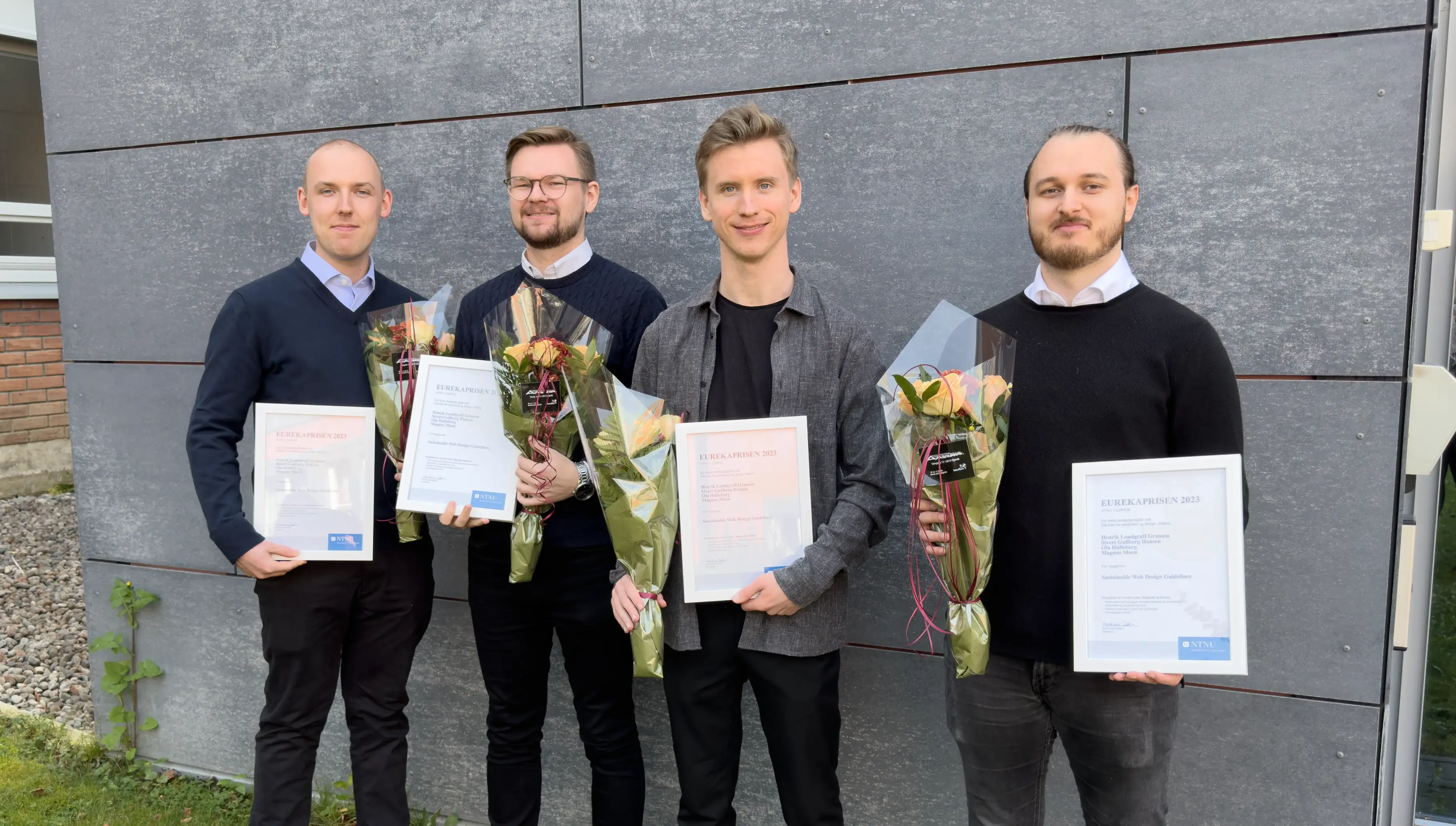 Who am I?
👋
Hello, and welcome to my blog!
I'm excited to share my thoughts and experiences with you, and I thought I'd start by giving you a little introduction to who I am.
My name is Sivert
and I'm the creator of this blog. I've been passionate about coding since around the age of 13 (ca. 12 years ago), and I have over 7 years of experience in programming. Currently, I'm a Full-Stack Developer, specializing in creating sustainable web solutions. My journey in academia began with a bachelor's degree in Web Development, focusing on Sustainable Web Design. Notably, our dedication to sustainability led to the honor of receiving the prestigious Eurekaprize for our outstanding bachelor project.
When I'm not working
you can usually find me watching some series/anime, or looking for my next Raspberry Pi project. One of my favorite things to do is learning by doing, and this drive extends to my academic pursuits. I'm currently studying for a master's degree in Interaction Design at the Norwegian University of Science and Technology (NTNU) in Gjøvik. My academic journey has been nothing short of rewarding.
In terms of my professional experience
I've published two scientific papers on sustainable web design, which you can find on Google Scholar or my ORCID profile. These papers delve into the latest research and advancements in sustainable web design practices. My work in this field has not only garnered academic recognition but also allowed me to contribute as a Digital Sustainability Researcher.
I'm also thrilled to be developing Gryt, an open-source alternative to Discord. Gryt provides a platform for seamless communication and collaboration, and you can check it out at Gryt.Chat.
Professionally, I work as a Front-End Developer at Norsk Tipping, where I apply my expertise in web development to create intuitive and engaging user experiences.
I'm always eager to connect with like-minded individuals and contribute to exciting projects in the web development realm. Don't hesitate to reach out and let's discuss how we can create a more sustainable and innovative digital future together!
Feel free to explore my GitHub profile, where you can find an assortment of intriguing projects in NodeJS, as well as projects showcasing my proficiency in languages like HTML, Tailwind, and TypeScript. My journey in the world of web development has been a diverse one, encompassing both front-end and back-end development.
Get in Touch
If you want to reach out or simply chat, you can find me at LinkedIn.
Let's embark on this journey of exploration and innovation together. Stay tuned for more exciting insights and discoveries in the world of web development and sustainability!
Thanks for stopping by! 👋